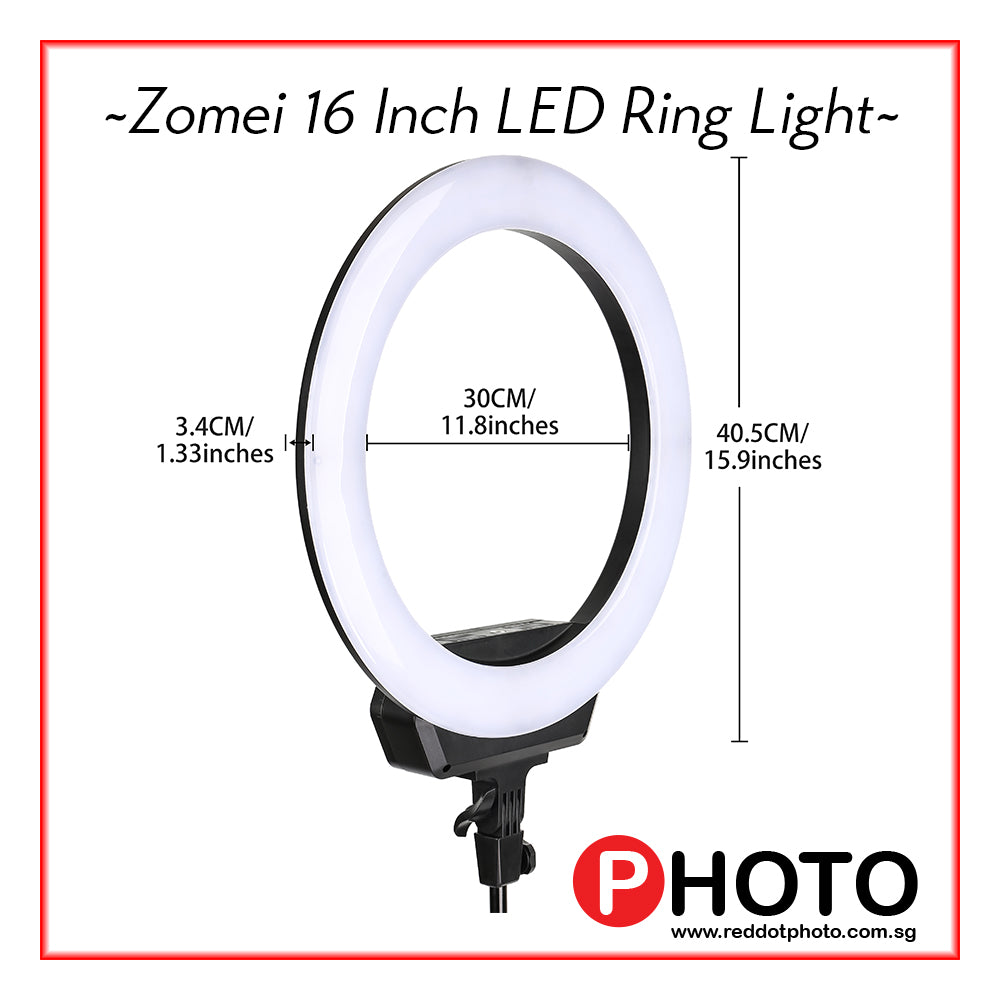 ?High Color Rendering&Protect Eyes?CRI ≥80, high color rendering makeup ring light brings a real, natural color and high color reproduction which place evenly inside the light without any dark corner; Different distances of lights show various highlights in eyes, making You More Atrracitve.Meanwhile, the light will protect eyes when you are reading, shooting etc.
?Upgrade Multiple Lights Control?Dimmable 16" LED SMD Ring Light with a wide dimming range from 1%-100%,Bi-color temperature ring light variables from a Warm 3200K to a White 5600K freely without color filter. Brightness can be changed from 1% to 100%.
?Compatible with Multiple Devices?Come with a 1/4 inch thread and phone holder, compatible with Most 55-75mm wide smartphone and DSLR cameras. Perfect for professional makeup artist, YouTube content creators, professional tattoo artist, video bloggers, Lasso/caffeine/face cast/Vero video shooting, hair stylists/salons/colourists, selfie lovers, Facebook Live, Instagram live, snap chat.

?Right Size?Compared to 18 inches ring light, 16 inches outer 14 inches inner diameter,right size for your travel trip, lightweight and portable. Constant current drive, low power loss.