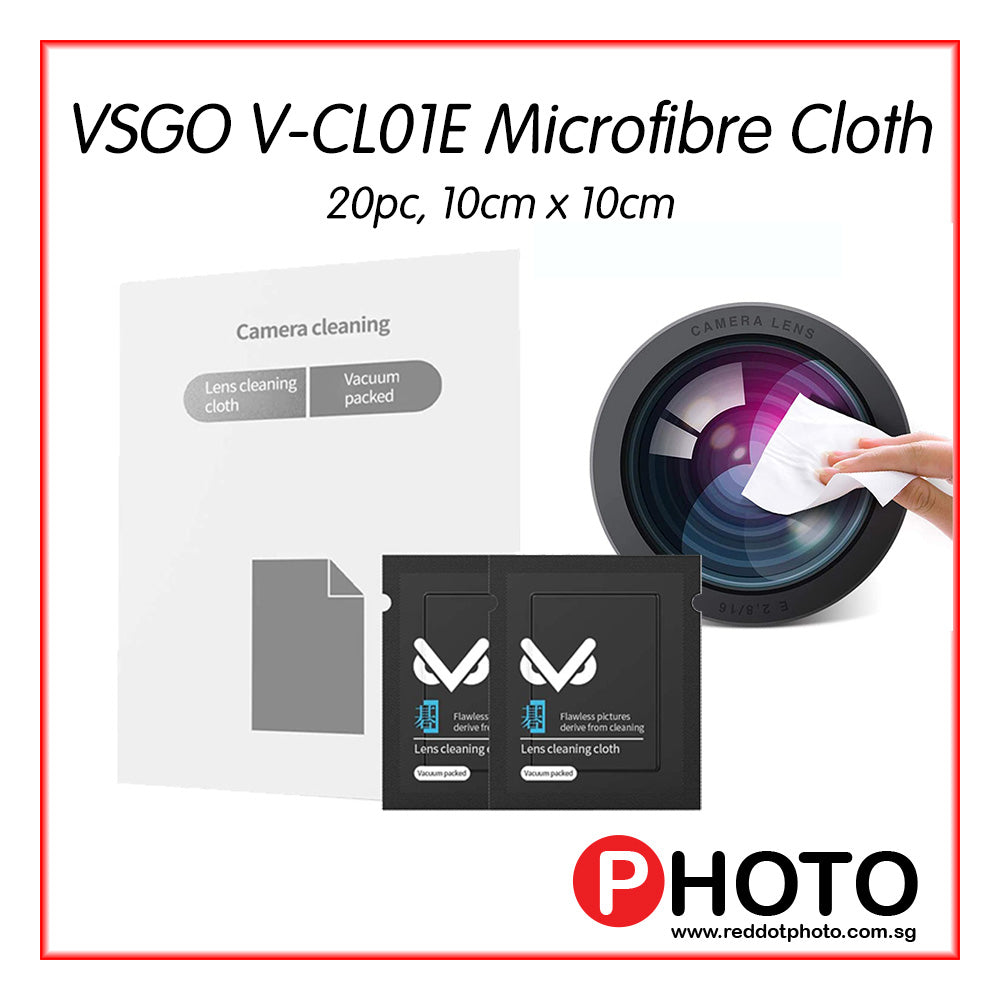 The VSGO Microfibre Cleaning Cloth V-CL01E is a good pick up for cleaning your equipments with delicate surfaces.
Special ultra-micro fiber, super thin and soft to fit the cleaning of precision component.
Professional optical grade Cloth lens cleaning cloths for camera Lens glasses screens all lens.
Can also used to multiple clean surfaces, including mobile phone screen, high grade glasses and other delicate surface.
Certificate: ISO9002, CCC, SGS, RoHSsafe for all surfaces and lenses.
Item comes with 20 microfibre cleaning cloth to ensure longer lifetime of use. (Dimension : 10cm x 10cm)
Dust-free: Microfiber lens cleaning cloths are vacuum-packed at the factory and dust-free from the start.
Stain removal ability: Microfiber camera cleaning cloths with double contact surfaces can strongly absorb stains to prevent them from entering the interior and causing secondary contamination.
The VSGO Microfibre Cleaning Cloth V-CL01E ensures that your equipement can be properly cleaned with precision and safety.