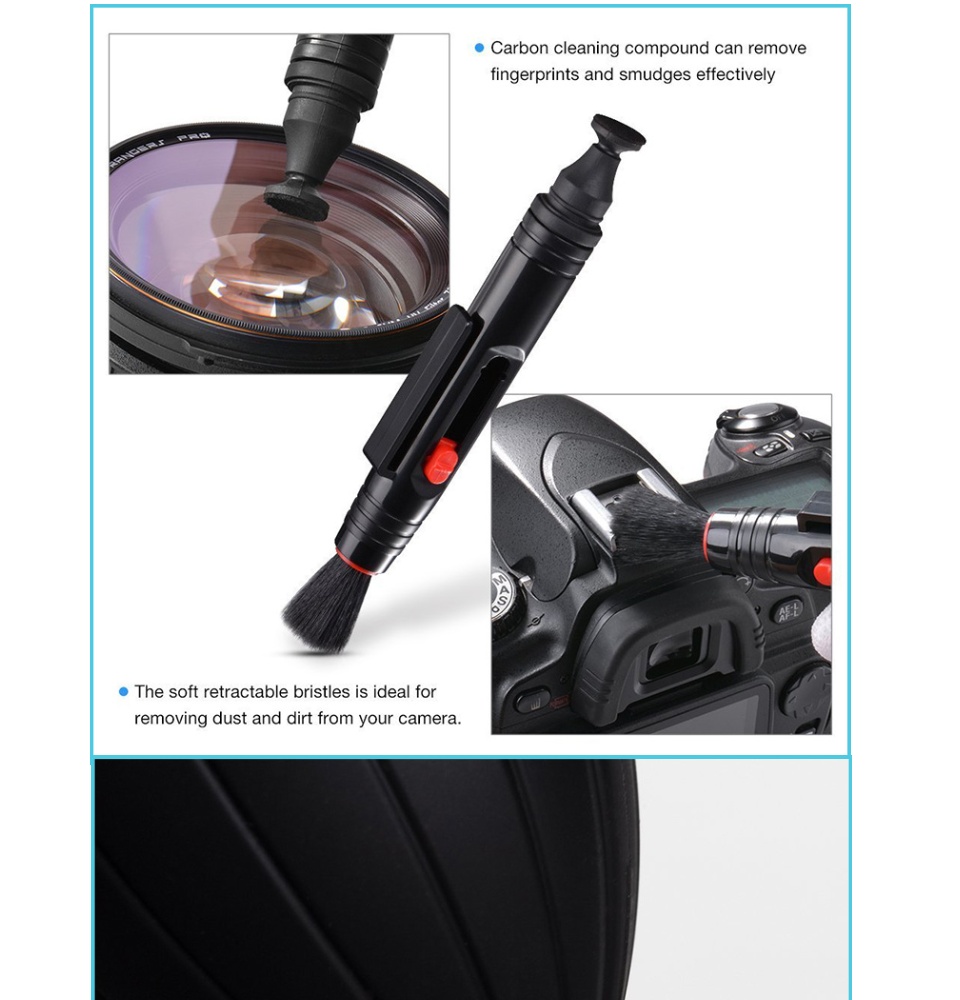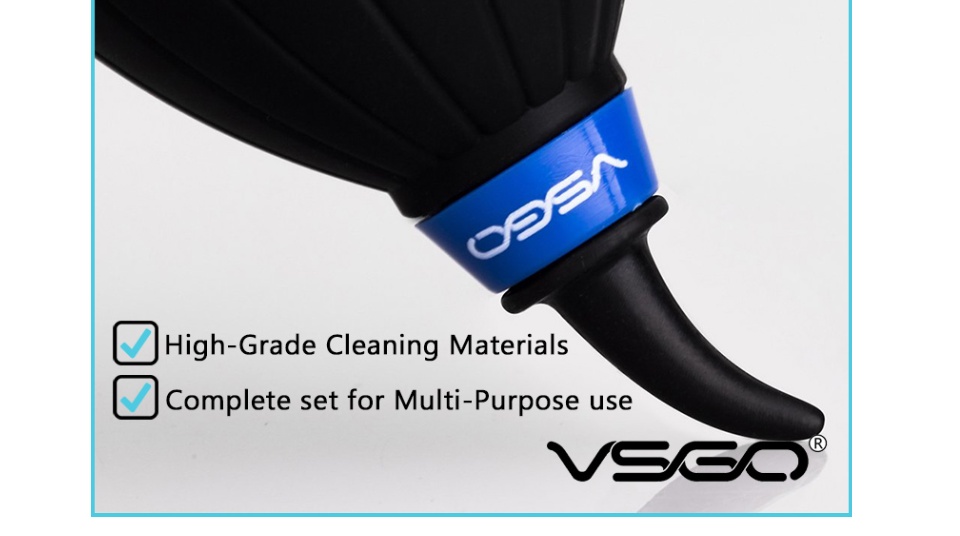 TheVSGO Optical Cleaning Kit Travel Edition, DKL-15 is a light and portable cleaning kit that you can bring along with you everywhere!
Lens cleaner is 100% safe for cleaning multi-coated lens. The screen cleaner could be used to clean all kinds of sensitive optical surfaces.

Ultrafine microfiber cleaning cloth has anti-static properties.

Each cloth is laser cut. There is no freys it is lint-free.

The portable air blower fits in the palm of your hand and is easy to squeeze.

The Concentrated air stream is strong enough to remove dust and dirt off the sensor, lens and screen.

The water-proof bottle container has an aluminum carabineer clip that you can hook onto your bags.
The VSGO Optical Cleaning Kit Travel Edition, DKL-15 gives its user a choice to clean their equipment anywhere while keeping it portable.