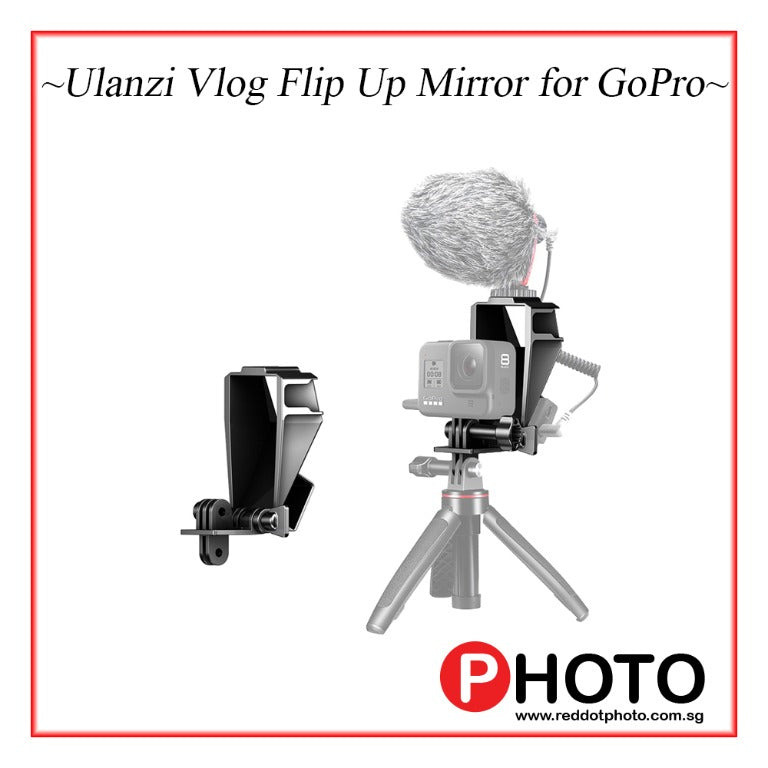 ?Vlog Selfie Flip Mirror for Gopro?Vlogger can't see the screen when vlog with Gopro, with this mirror, you can see yourself when do vlog or selfie, it is designed to slove this problem.
?3 Cold Shoe Mount?There are 3 cold shoe on the selfie mirror, allows you to mount 2 led video light 1 microphone or you can mount other videographing equipment you want, rich expandability for gopro vlog.
?Housing Space for Gopro Mic Adapter?Behind the selfie mirror, there is a housing case, you can put the gopro mic adapter in it, good for storage.
?Universal Action Camera Interface?Universal action camera mount, compatible with gopro shorty, other action camera tripod, monopod, selfie stick, extension role and handle grip.
?Adjustable Angle?The selfie mirror is foldable, elastic angle for adjustable angle, you can adjust it to proper angle where you can see yourself better.