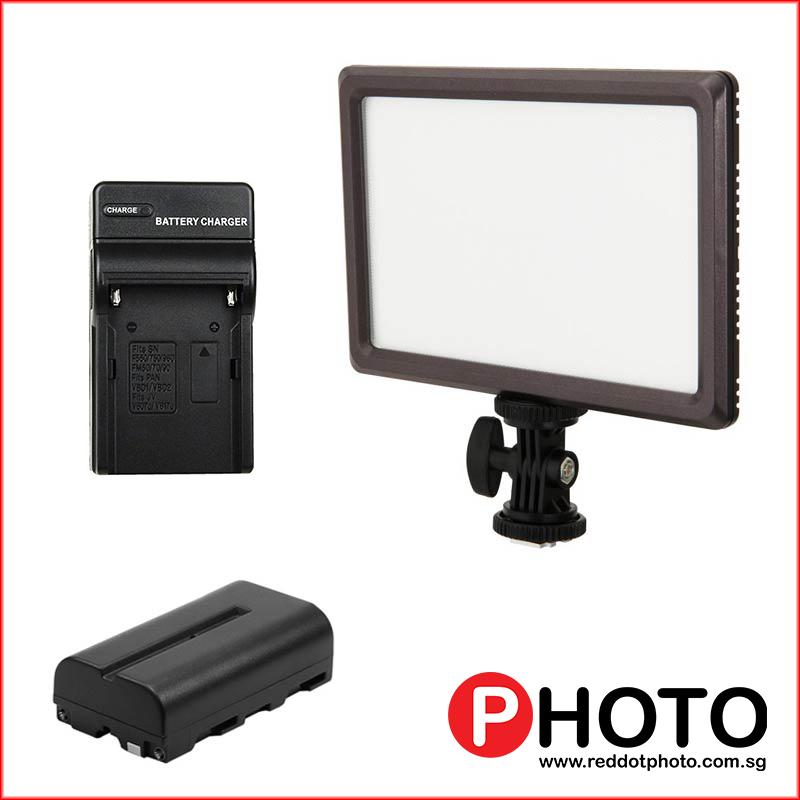 High-Output 3200-5600K Variable Color
CRI: 95, TCLI: 93
Full 100-0% Dimming
Battery andCharger Included

TheLuxPad22H Bi-Color Slim LED PanelfromNanguangis a slim, high output 6.9 x 4.5 x 1.4" light, suitable for live streaming, vlogging, video capture, and photo booths. The LuxPad22H provides up to 919 lumens and includes a Sony-type NP-F550 battery and a battery charger with a USB in/out port for charging small devices.

Rear knobs enable you to vary the color temperature from 3200 to 5600K and to dim the fixture from 0-100%. Its thin 1.4" profile enables use where larger lights would be a hindrance. The light is CRI-rated at 95 for accurate rendering and variable from 3200 to 5600K to blend with ambient light or with other fixtures.

The LuxPad22H Bi-Color LED features quiet passive cooling, a battery level indicator, and a combo cold shoe-1/4"-20 thread mount for attaching to your camera rig or stand.