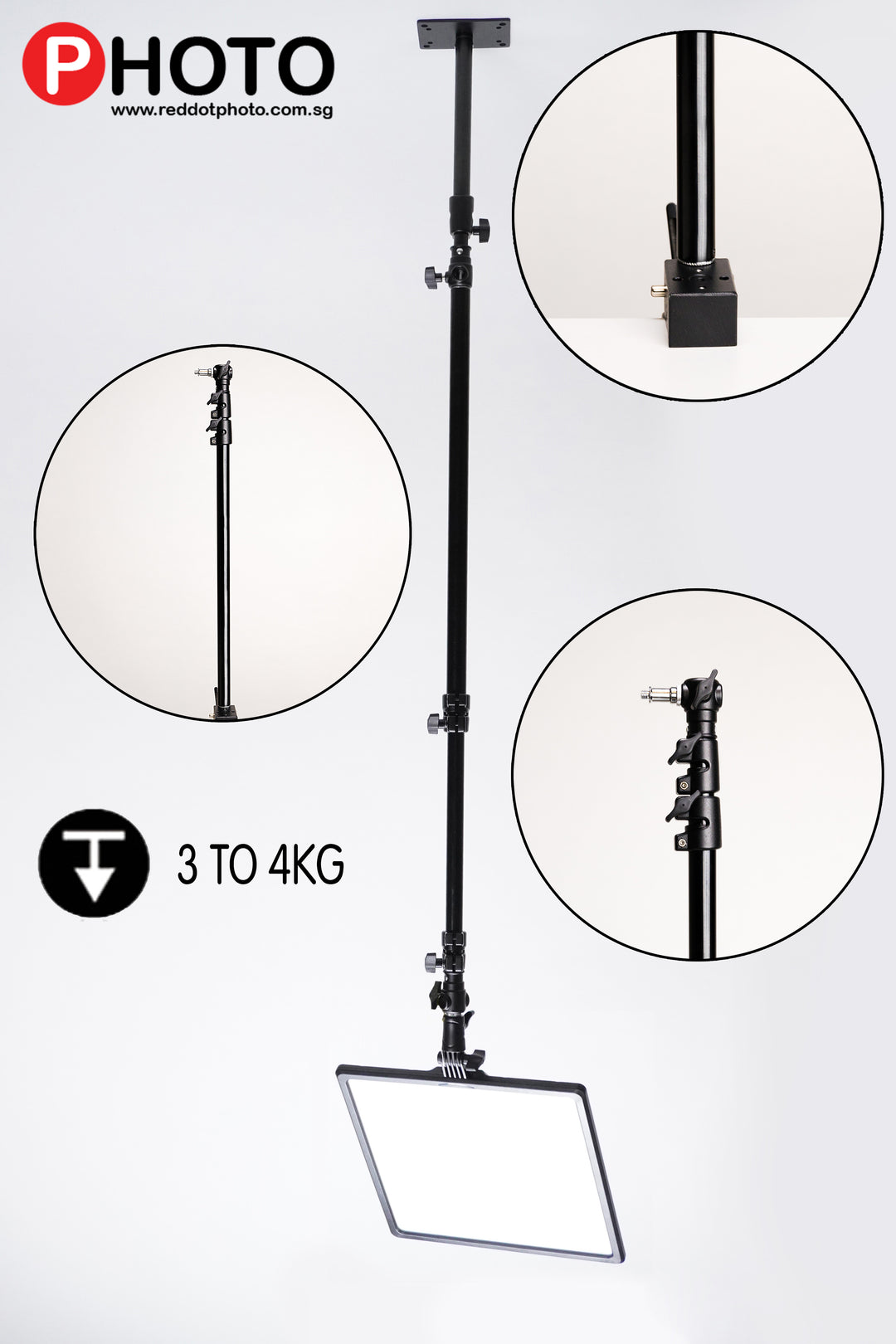 Extendable up to 180cm in full length
Full Aluminum Durability able to withstand up to 3-4kg for Horizontal, Vertical and Top down Mounting.
1/4" Thread on one end and Removable Spigot.
Extend your lights or microphones for overhead placement
Adaptable to C Stands or Light stands with Spigot mounting
Lock into Super Clamps for Table Mounting Option.