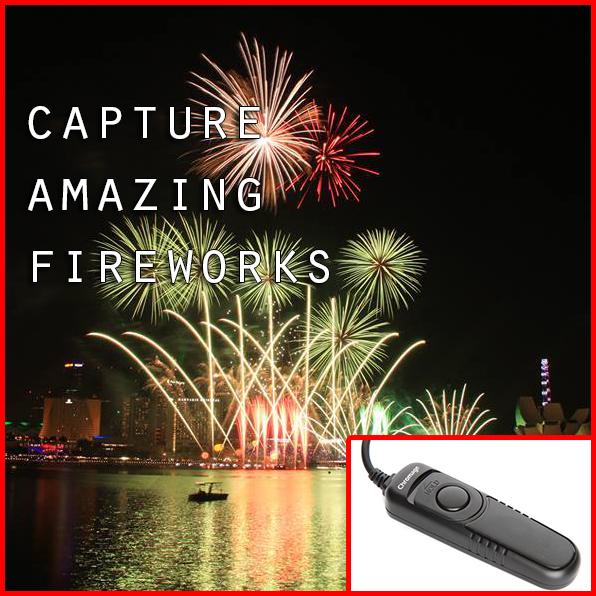 Singapore's birthday is approaching once again and along comes numerous avid photographers. Each one keen in capturing the spectacular performances National Day Parade has to offer as well as capturing the beautiful Singapore night skies getting lit up by fireworks.
Red Dot Photo is always happy to lend photographers a hand on affordable and good quality camera equipment. Our remotes allow you to take control of the long exposure shots from your camera, all while keeping it really affordable.
Its one metre cable and a hold button for long exposures and bulb photography, Chromage's wired remote is essential for shooting fireworks, astrophotography and night photography. Half-press to allow the camera the camera to focus and full-press to release the shutter. Slide and lock button for long exposures. It acts as a shutter release/timer for your camera, handy for any a must-have for photographers planning on taking long exposure shots.
Kindly drop us a message on what camera model you are using through the lazada chat after you purchase it.