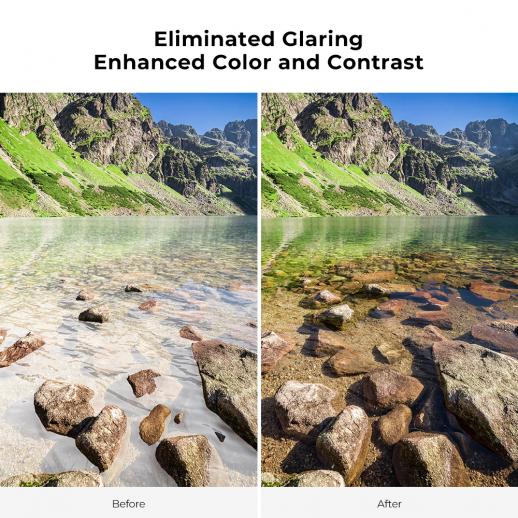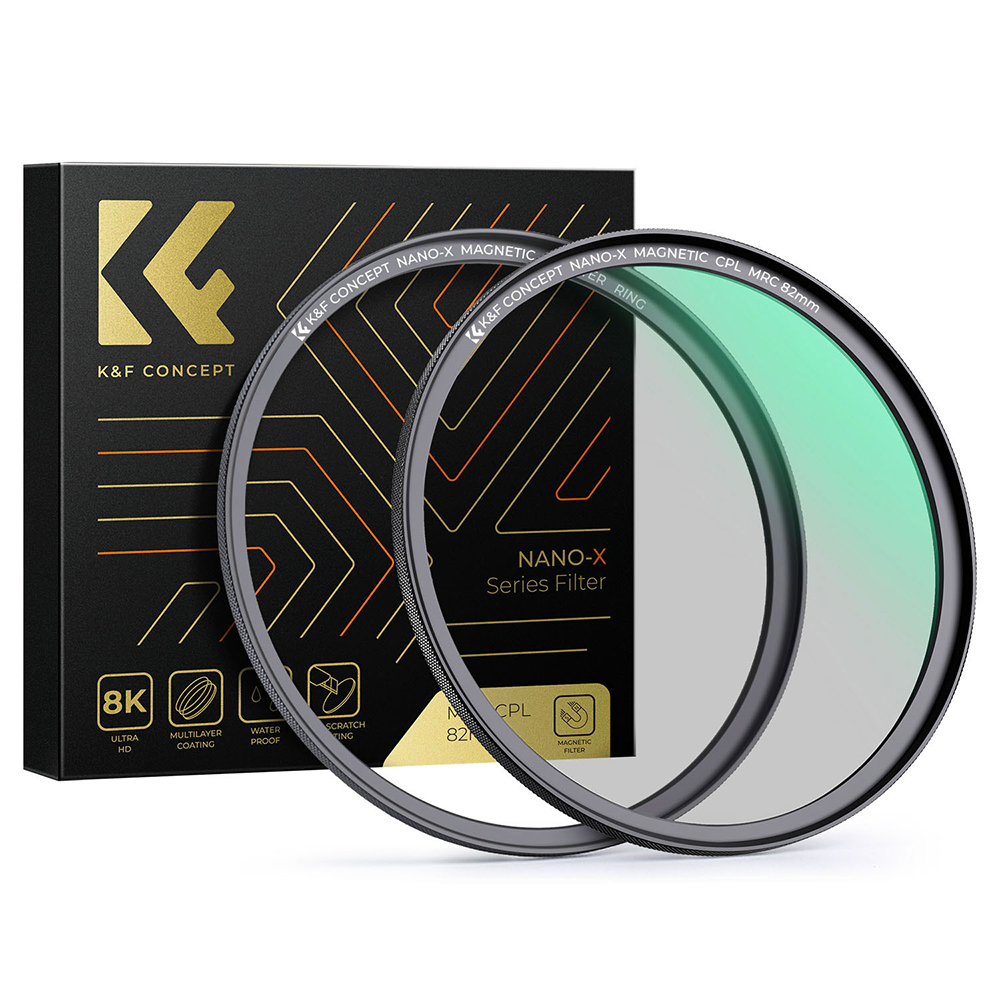 1. The CPL filter effectively eliminates the reflection of the non-metallic surface, thereby improving the image quality of the subject, and improving the clarity of the picture can effectively increase the saturation of the color. The lens adopts a double-sided polishing process and is used on a telephoto lens. The photos are still clear, high-fidelity, restore the true colors of things.
2. Quick installation and removal, magnetic filter can be installed in one second
3. Ultra-thin frame design, which can effectively prevent vignetting when using a wide-angle lens. The frame is processed by CNC, and the appearance is full of layers.
4. After the glass is optically polished, a high-tech film is plated on the surface. "Moldproof", "Waterproof", "Anti-scratch" and "Anti-greasy". While having the characteristics of hard scratching, it will not have any impact on the image quality, even if it is contaminated with water droplets or oil, it can be easily removed.
5. Equipped with aviation-grade aluminum alloy material magnetic lens cover, both magnetic and threaded, can be installed on the lens, two-in-one function