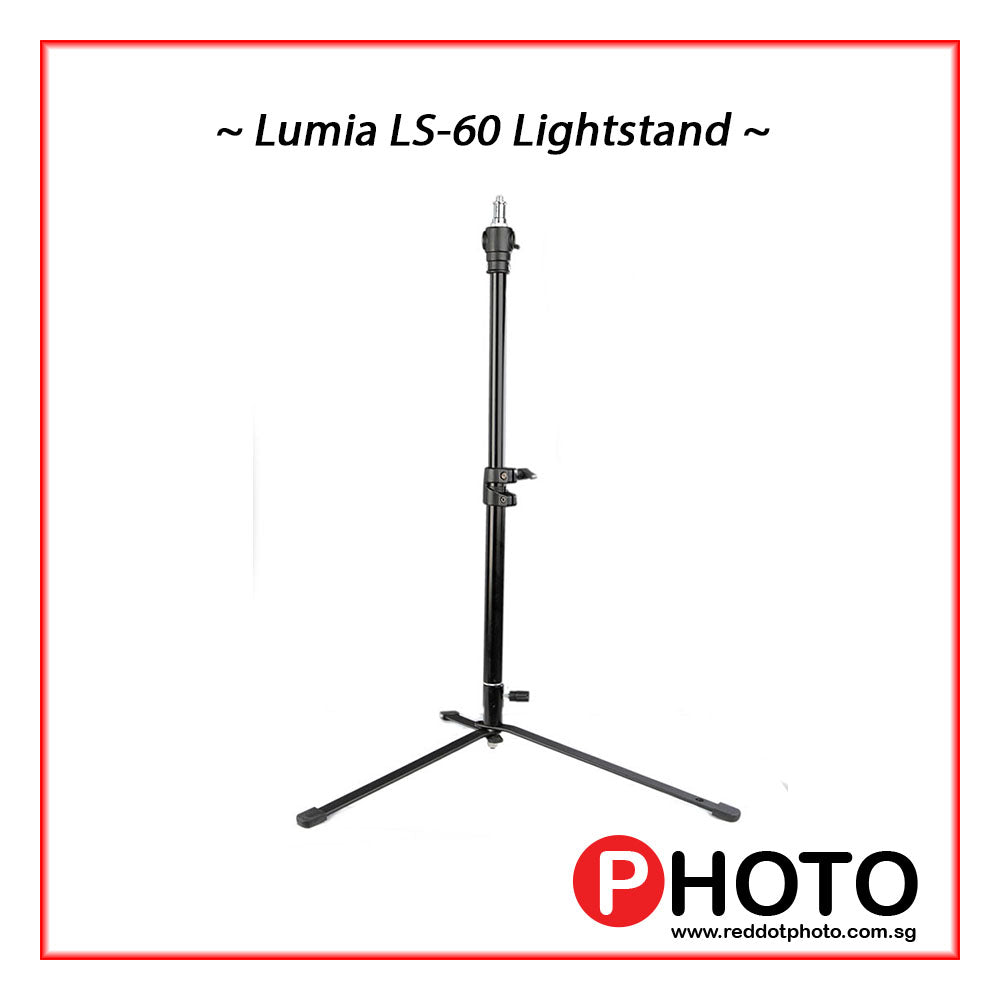 Need to put a strobe or speedlight at low angles? Check out the Lumia floor light stand LS60! Extendable from 30cm to 60cm. Item comes with Regular spigot to attach to light stands . Spigot comes with 1/4'' or 3/8'' male threads to mount cameras directly or tripod ball heads
Capable of holding up to 5kg, the Lumia light stand can extend up to 60cm while the lowest height is 30cm!
Comes with a stub / connect which can mount any standard strobe mount or flash adaptors
Keep and store away easily upon folded.
Specifications:
Dimensions: 39.2cm x 8cm x 6.2cm
Weight: 1.12kg
#lumia #lightstand #lumialightstand #tripod #photography #studio #studioequipment #lightingequipment #strobe #speedlight #strobelight #shortlightstand