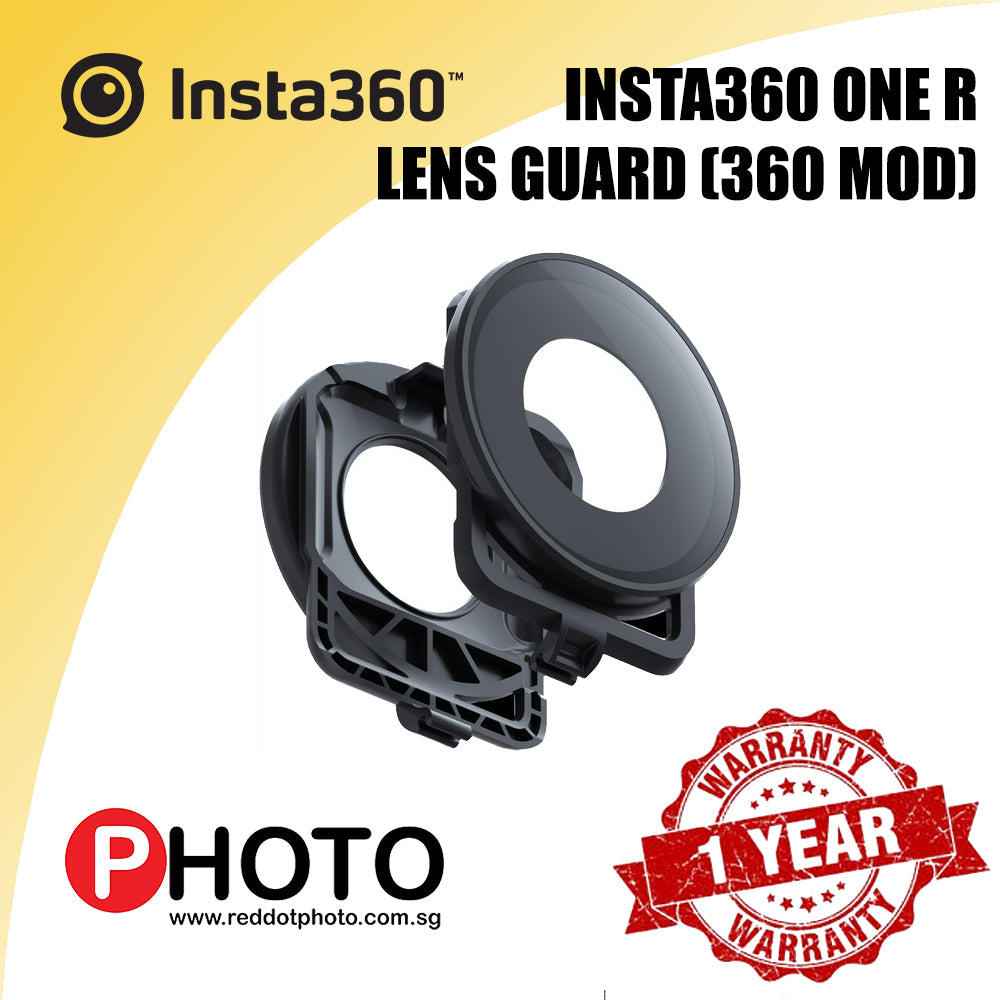 Insta360's pair of Lens Guards for ONE R Dual-Lens 360 Mod are hardened, reinforced lens shields for protecting the lenses of the 360 Mod from scratches. One is for the front lens and one for the rear. They're designed to secure to the ONE R Mounting Frame and cannot be attached to the 360 Mod directly. They attach to the Frame, lining up with the lenses precisely.
For Front and Rear Lenses of 360 Mod
Reinforced to Protect from Scratches
Designed to Secure to Mounting Frame
Note:
DOES NOT INCLUDE CAMERA!