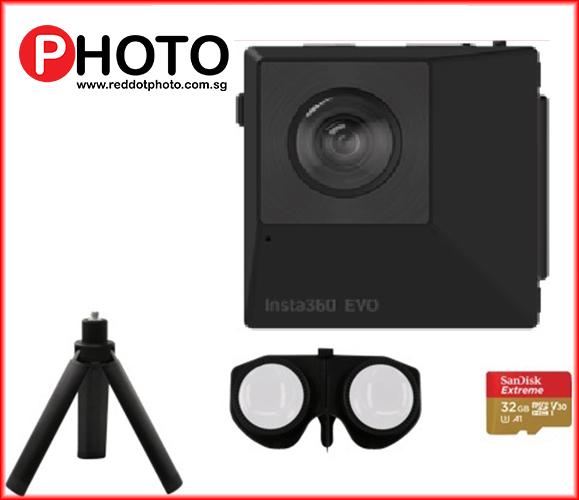 Shooting Modes:
1. 180°3D
Look deeper. Capture true-to-life depth in immersive detail.
2.360°
Fold up EVO and capture every direction at once.
3. Normal mode
Shoot your videos like every other action cameras out there.
Impossible Stabilisation.
EVO is tightly integrated with Oculus GO, HTC Vive Focus and Samsung Gear VR.
TimeShift allows editing epic slow-mo, blend it with stabilized hyperlapses. All in-app.
EVO shoots videos at a crispy 5.7k res, and captures 18MP photos.