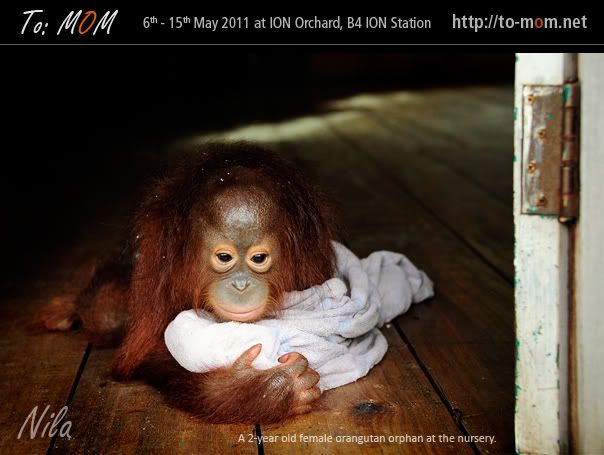 Ever wanted to know what is conservation photography and what advice a professional conservation photographer would have?
Red Dot Photo had a chat with two conservation photographers, C.S. Ling and L.C. Hong, and managed to gain insights into conservation photography. Also, get to know more about their upcoming event – 'To: MOM (To: My Orangutan Mother)', an initiative aimed at raising awareness on the endangered Orangutans.
Content
1. About conservation photography
2. Stepping into conservation photography
3. Advice / Tips for aspiring conservation photographers
4. Inspiring conservation photographers
5. Passion, commitment and time are what you need!
6. To: MOM (To: My Orangutan Mother) initiative
1. About conservation photography
As described by C.S. Ling, conservation photography is about taking initiatives to raise awareness and educate the public about issues to do with conserving wildlife and environment. And the way these initiatives are carried out is through photography – conservation photographers travel to various places to capture wildlife in their natural environment.
But what makes conservation photography different from nature/wildlife photography is that the former has a purpose – which is to raise awareness about the conservation of wildlife and/or environment. As illustrated by L.C. Hong, the difference between these two types of photography - "Nature/wildlife photography is about capturing the beauty of landscape/wildlife by preserving the moment and presenting it through phtographs. Conservation photography is about going beyond the obvious, capturing and highlighting the underlying issues or problems that threaten the existence of landscape/wildlife, with the objective of making a social change and conserving them for future generations."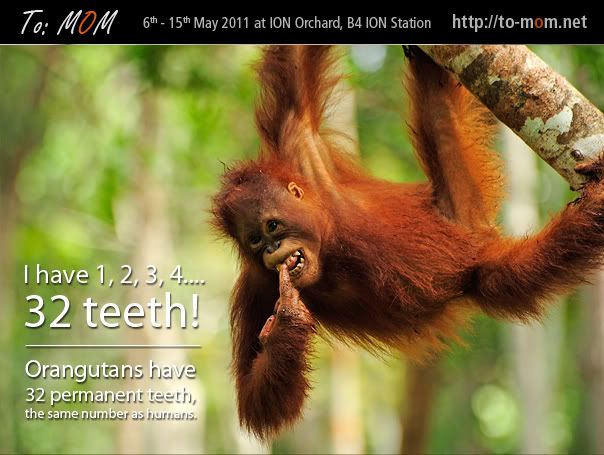 2. Stepping into conservation photography
C.S. Ling first tried her hand at photography five years ago, in various genres such as product, interior, wedding and events photography. She later developed a deep interest in nature/wildlife photography and had went on trips to countries like New Zealand, Taiwan, Japan, China, Borneo to capture vanishing landscape and dimnishing wildlife. Conservation photography became a natural direction for her as she took on the keen interest to safe-keep the beauty of Mother Nature.
As for L.C. Hong, he has been interested in Nature and the great outdoors as an avid trekker and rockclimber since 14 years back. He first started with travel photography 1 year ago, when he took a 16 days solo photography trip to Myanmar. His interest in nature and wildlife photography took root during this trip. Moving on, he began to consider avenues to use photography as a tool to bring about social change, which led to his interest in conservation photography.
3. Advice / Tips for aspiring conservation photographers
Something that all photographers would be interested to know is tips on conservation photography so they would know what preparation has to be made before stepping into this area of photography.
L.C. Hong has some pointers to offer – firstly, observation of the subject you are taking is extremely important i.e. you have to know your subject well so that you would know the best moment (time, tide, weather, etc.) to take these photographs. For example, you would have to know the habits of the wildlife and keeping a distance from these animals is also important because you would want to capture photos of them in their natural behavoir and environment.
C.S. Ling adds on that the difficulty with capturing wildlife photography is that it is always unexpected, surprising and never the same. You might not always get what you intend to capture as there are constraints capturing subjects in an uncontrolled environment. Due to the nature of such photography, you would have to be technically equipped – know your equipment very well and shoot with both eyes open.
L.C. Hong stresses the importance of having patience if you aspire to be a conservation photographer. Besides an uncontrolled environment, interaction with subject is not possible and controversially unethical. Both photographers have had a fair share of obstacles experienced and stated that they have to revisit the same place a couple of times before they can get good shots. C.S. Ling shares this useful tip, "sometimes we go to an area and we get many good shots but sometimes we go out there and get nothing for the whole day," so she states that it all depends on luck and the condition of the place you go to. And L.C. Hong fervently adds that "each time there's just more things to take or observe. The joy is not in securing stunning images, but getting to better understand another living species with each session out in the field". So, despite the challenges it poses, conservation photography is rewarding as well – especially when you get to see the rewards that your efforts reap.
4. Inspiring conservation photographers
Whose works inspire C.S. Ling and L.C. Hong to step into conservation photography?
C.S. Ling: Joel Sartore (
http://www.joelsartore.com/
) - Sartore is a National Geographic contributing photographer and speaker. She read an article about him and found it amazing.
L.C. Hong: Art Wolfe (
http://www.artwolfe.com/
) - Wolfe is an American photographer known for his photographs of wildlife and nature and his support of wildlife conservation. L.C. Hong explains that Wolfe is a photographer that he aspires to be and works towards becoming.
Jimmy Chin (
http://www.jimmychin.com/
) - Jimmy Chin is both an outdoor adventurer and a photographer. Besides photography, L.C. Hong also enjoys rock climbing and the great outdoors, which Jimmy Chin is known for as well. Thus, Jimmy Chin's works and his passions are also an inspiration to him.
5. Passion, commitment and time are what you need!
One does wonder where these two photographers manage to find the time to juggle their busy working lives with these side projects. And the answer is to have commitment for the projects that they work for and to continue to carry out various efforts such as 'To: MOM' to conserve wildlife and nature.
And another significant contributor plays a huge role in determining the success of such efforts - the support of socially responsible and environmentally conscious companies in supporting such initiatives. Their support goes hand in hand with the efforts of conservation photographers. For example, Nikon Singapore has greatly supported the 'To: MOM' initiative since the conceptualization of this initiative and believes that the support of such companies are vital to the success of these initiatives. Afterall, the general activities of these photographers are capturing photos of wildlife and nature but what makes them conservation photographers, is the initiation of activities to raise awareness and promote conservation, like organizing 'To: MOM' exhbition. As highlighted by C.S. Ling, "The real work truly begins after the click of the shutter, as we go ahead raising awareness and affecting social change with these images."
In the end, it's all about making a difference in the world for these two young photographers. With the passion and commitment that these two have, conservation photography will continue to thrive and the public will gain awareness on conservation issues through such cause worthy efforts. As a photographer myself, I feel that it is good to know that photography can be used for a good cause and that photographers like C.S. Ling and L.C. Hong are carrying out and will continue to carry out such causes.
6. To: MOM (To: My Orangutan Mother) initiative
One of the efforts initiated by C.S. Ling and L.C. Hong is the To: MOM (To: My Orangutan Mother) event and they hope that they will get to see the rewards of their efforts being reaped through this initiative.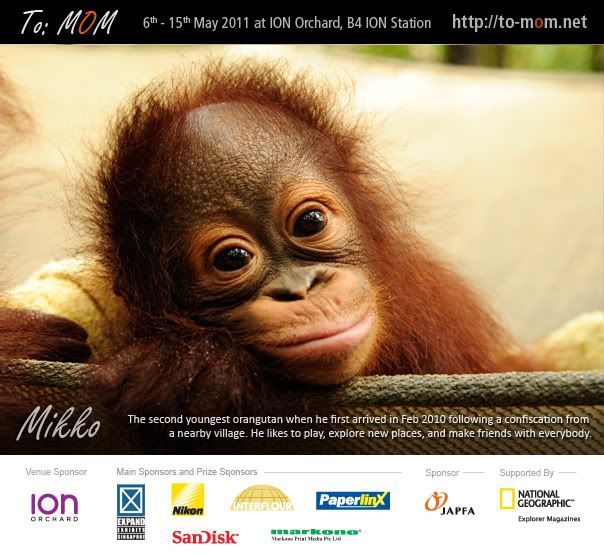 C.S. Ling tells us more about this initiative – In September 2010, the two photographers visited an Orangutan rehabilitation centre in Borneo. The orangutan orphans there (more than 600 of them) went through traumatic experiences of witnessing their mothers being killed or captured due to destructive human activities, and they are being separated from their mothers. Some of these baby Orangutans were kept in cages for up to 6-7 years, causing them to lose the ability to move and live normally. Thus, the sanctuary aims to help the orangutan orphans learn the ways of the wild, rehabilitate and then release them when the time is right and protected forest is available.
The aim of the To: MOM initiative is to raise awareness to the general public that Orangutans are an endangered species, which not many people are aware of. The initiative, which is a first collaboration between L.C. Hong and C.S. Ling, includes photo exhibitions and interactive programmes (such as trivia and lucky draws) to educate the public and raise awareness on the challenges leading to the endangerment of Orangutan. L.C. Hong explains that it is most important to educate the younger generation of today - future leaders of tomorrow, as they will be the decision makers in the uphill challenge in the sustainability of deteriorating planet earth due to destructive human activities.
To: MOM exhibition's Mother's Day event is conducted in a very interactive and fun manner, which aims to attract families – especially the parents and their children. The event also tries to use a humanitarian appeal, that through the photos exhibited the public can see that humans and Orangutans are very much alike and the two photographers hope that the Orangutan issue would strike a chord with Singaporeans who are very familiar with Orangutans such as the familiarity with our late local zoological icon – Ah Meng, the Orangutan.
The event will be held from 6th to 15th May at ION Station, B4 ION Orchard.
For more information on 'To: MOM (To: My Orangutan Mother)', visit RDP's link on this event.
Official Websites:
http://to-mom.net
|
http://www.facebook.com/tomom.net
|
http://orangutan.or.id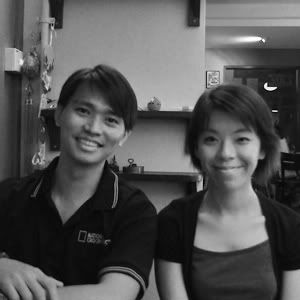 L.C. Hong (Left), C.S. Ling (Right).
About C.S. Ling and L.C. Hong
27-year-old conservation photographers - C.S.Ling and L.C.Hong, founded Life List Chase (
http://lifelistchase.com
) to raise environmental awareness through conducting photography & travel expeditions and inspire people to appreciate nature, experience the world, and start chasing their dreams and goals.
C.S.Ling
is a Nikon spokesperson and SanDisk Extreme Team member. Her photos are published worldwide, notably in magazines such as National Geographic Explorer, Asian Geographic and Outdoor Photographer. She is also a member of the International Environment Photographers Association (Japan) and has actively exhibited her works locally and overseas.
Websites:
http://cslingphotography.com
(Portfolio) |
http://lifelistling.com
(Life List) |
http://www.facebook.com/cslingphotography
(Facebook Fan Page).
L.C.Hong
combined his passion for travel and photography into his life list and went on a 16-day solo photography trip to Myanmar and returned with photos that made it into the finals of "Earth in Motion" category in Asian Geographic's photography competition 2010.
His interest in endangered species has led him to begin his first initiative to document the orangutans.
Future events: C.S. Ling and L.C. Hong are planning a series of nature/wildlife photography expeditions to Sabah, Borneo in June, to allow interested participants to learn and photograph the vibrant wildlife, including endangered proboscis monkeys and Bornean pygmy elephants. For more information, visit their website (
http://lifelistchase.com
) or contact C.S. Ling (ling@lifelistchase.com)/ L.C. Hong (hong@lifelistchase.com).